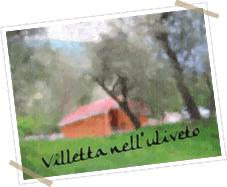 The "Cottage in the Olive Grove" is a lovely and attractive vacation home located in the wonderful Cilento National Park, at Contrada "Valle" very close to the town centre of Pisciotta (Salerno, Italy), a sunny and beautiful country village, pearl of the Cilento National Park.
A special place, peaceful and private, the sea of Pisciotta has been given the "Blue Flag" again this year, a national award from the FEE for the beautiful beaches of the Cilento Park, easily reached by car in five, or at most, ten minutes from the vacation home.
The historical centre of the town, with its characteristic shops, bars and restaurants is even reachable by foot through a pleasant and enjoyable footpath that descends toward the main square of Pisciotta. Surrounded by secular olive trees and immersed in the characteristic Mediterranean Scrub, the cottage is the perfect place to spend relaxing holidays amid nature and sea.
Well-furnished and complete with all amenities, this cottage in the Cilento Park, awaits you for an unforgettable holiday. Look at all the photos, videos and descriptions of the house in the special section of the website so you can see for yourself all that you can enjoy firsthand, in person!
Video presentation of the holiday home and panorama that surrounds this holiday home in Cilento, Campania: